Fondue & Raclette Dinner Nights
EGSW take over atmospheric restaurants and host sociable evenings in cherry picked venues. There's currently limited space for all three of these options but they do sell out every year, so act fast to secure your spot!
FONDUE
---
35€
For our fondue evening you will be served with a Fondue Savoyarde which is a combination of White wine, Comté cheese, Emmental cheese, Gruyere cheese, and Kirsch.
The Fondue is served in a communal pot (caquelon) that rests on a stand, placed in the middle of your table, beneath which sits a spirit burner (rechaud) that holds ingredients at their optimal temperature. This classic French Alpine dish is eaten by dipping long stemmed forks with pieces of bread into the melted cheese and is accompanied by a salad and followed with desert, also included is three glasses of either Red or White Wine.
The Fondue is 35€ per person.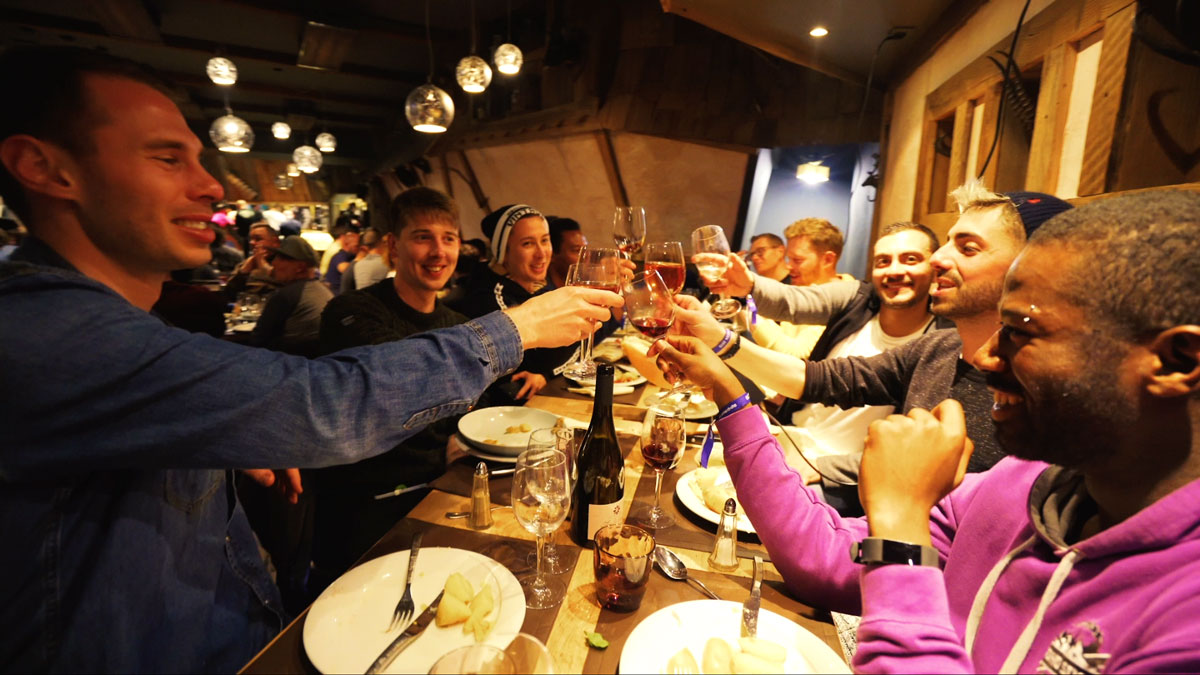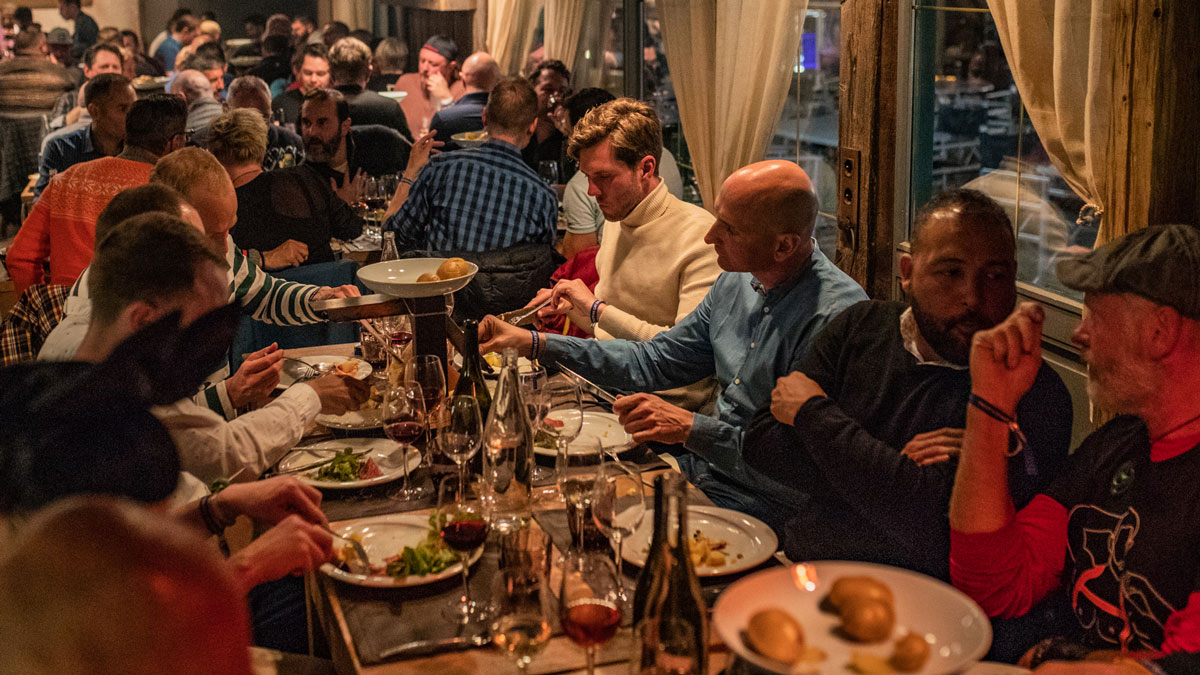 RACLETTE
---
35€
For those of you without a clue.... Raclette is essentially melted cheese, the cheese is brought to the table sliced, accompanied by platters of boiled or steamed potatoes, other vegetables and charcuterie. These are then mixed with potatoes and topped with cheese in the small, wedge-shaped coupelles that are placed under the grill to melt and brown the cheese. Alternatively, slices of cheese may be melted and simply poured over food on the plate.
The Raclette dinner will be taking place from 19.30 - 21.30 on Thursday 21st March and is 35.00€ per head and also includes three glasses of Red or White wine, coffee and a digestif.