The Skiing and Boarding 425 km of Snow Sure Pistes
Guaranteed snow :
With its 425 km of slopes and 70% of the slopes being at an altitude of over 2000m, Paradiski is a unique and limitless playground for all snow sports enthusiasts. Paradiski guarantees optimal snow conditions. The "white gold" is also present even at the bottom of the slopes and throughout the season thanks to the 323 hectares of the domain equipped with snow guns.
And to really get a feel for the summits, two glaciers (at over 3000 m) have been created
Snow in all its states :
Every day, enjoy immaculate slopes ready to go down, thanks to the 55 snow groomers on the domain and the know-how of the teams who work every day to guarantee quality slopes.
Paradiski also offers "NATUR'" (ungroomed) slopes to let you experience the sensations of off-piste skiing in complete safety.
Skiing & Boarding for all levels across the whole domain:
With its 425 km of slopes, Paradiski is a unique and limitless playground for all snow sports enthusiasts. Paradiski is accessible to  skiers of all levels thanks to the many blue runs spread throughout the area and Paradiski's 115 red and black runs will delight even the most experienced skiers!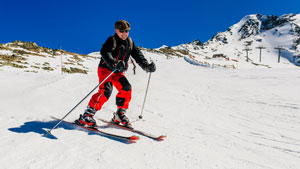 For Beginners
Arcs 1950 & 2000 are a great place to learn how to ski. Beginners will feel at home straight away with the "Evolutif" teaching technique that is widely used here.
The skier starts off with short skis, and will gradually progress onto longer skis as they improve their skills.
There are a number of beginners slopes available providing an ideal learning ground, with plenty of easy wide spacious blue runs which are excellent practice for progressing beginners.
For Intermediates
It's an excellent intermediate area, One particular strength is that most main routes have easy and more difficult alternatives, making it good for mixed-ability groups.
Strong intermediates shouldn't shy away from the blacks when in good condition – most are not scarily steep.
We especially like its well-groomed, tree-lined runs which have a very friendly feel and are remarkably uncrowded much of the time, allowing great fast cruising. Cautious intermediates have plenty of blue cruising terrain.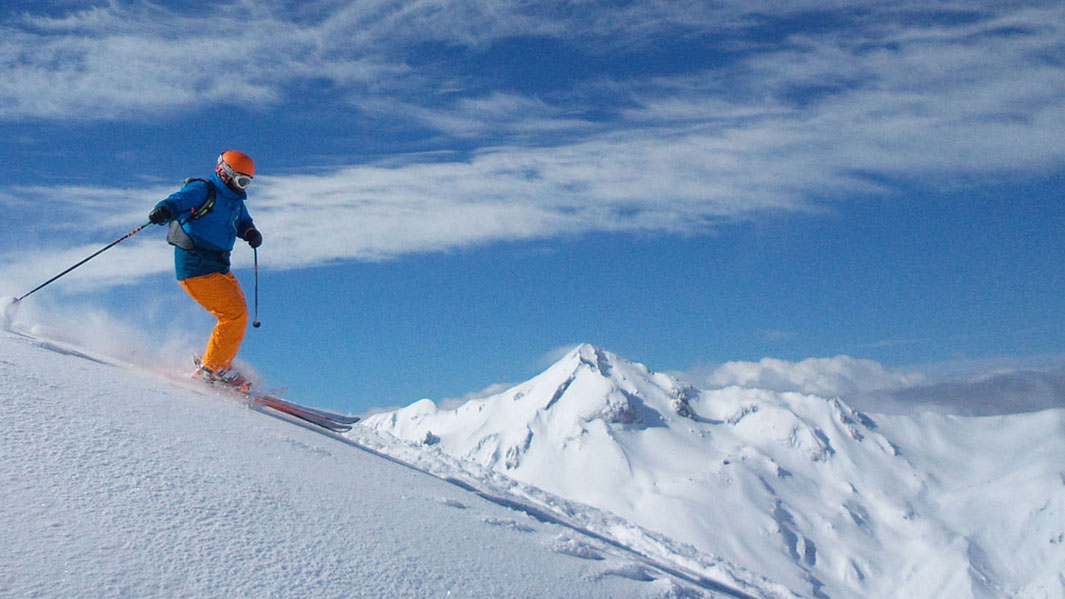 For Experts
Paradiski has a lot to offer experts with an interesting combination of both off-piste and on-piste skiing. With ski lifts reaching 3,226 meters at the top of the Aiguille Rouge and 3,417 meters at the top of the Bellecôte in La Plagne, the Paradiski ski area offers seemingly endless opportunities.
The black runs on the Aiguille Rouge, are excellent and the runs down to Pré-St-Esprit merit their black classification. There are many off-piste routes with some classic favorites such as the Grand Col and its 1,700 meter vertical drop!
Perfect for those who want to enjoy a real off-piste experience without having to trek miles from civilisation into the wild.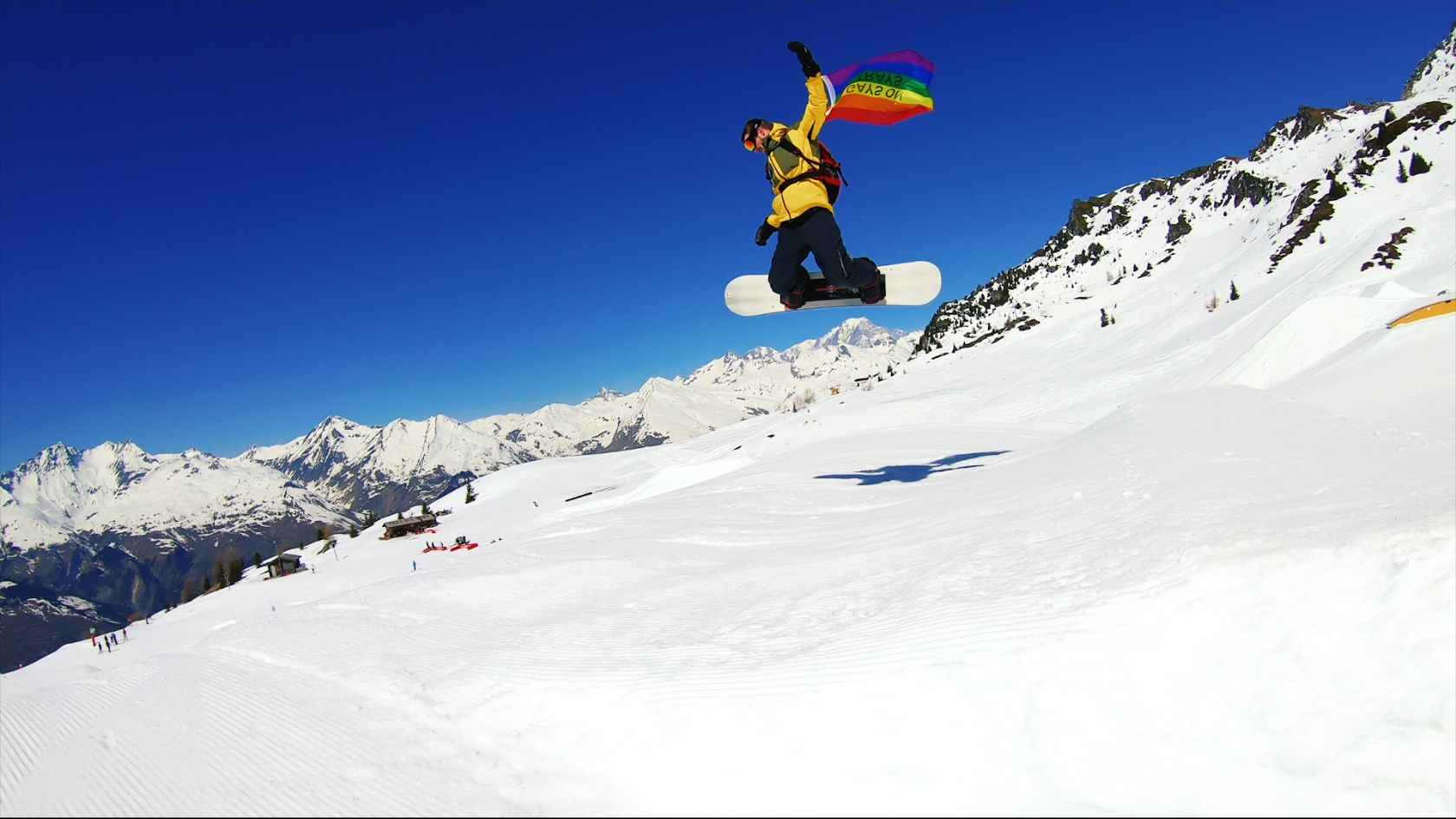 For Snowboarders
Ever since 1983 when Regis Rolland introduced the sport in the cult film Apocalypse Snow, Les Arcs has been a hot spot for snowboarders. It offers excellent free-riding and plenty of wide-open rolling slopes for intermediates and beginners too.
The well-maintained and versatile Apocalypse Park is great and boasts jumps and rails at three levels of difficulty.
The lowest is perfect for keen but inexperienced boarders (and skiers) yet can still provide pretty sizeable air when approached at speed! The black jumps are formidable, and the timid can still enjoy an afternoon in the park watching braver souls trying their luck.
Choose from one of our hosted groups, private or grouped lessons
Hosted Ski & Board Groups
---
Our ever popular hosted groups from €25
Our Snow Hosts will be taking groups on tours of the Paradiski area from Sunday to Friday.
Joining the hosted groups is a great way to get to know and ski area with other EGSW guests. The groups are not all the same and cater for people with different preferences for how they ski or board - very fast, fast, or more leisurely - and how they like to lunch.
EGSW Ski & Board School
---
Classes available for all levels From 150€
If you want to make the most from your ski week and aren't at the level to join our hosted groups, we recommend you join the EGSW Ski school classes. The EGSW Ski school classes start on a Monday rather than a Sunday so you have the opportunity to ski independently to get your ski-legs back.
Off-piste School, Tours and Groups
With such a vast ski area at our feet, there are virtually unlimited Off Piste possibilities within the Paradiski area.
We have One Day and Three Day Off Piste Guided Groups accompanied by a High Mountain Guide. The itinerary will be decided at the start of each day by the Guide, based on the weather conditions and the best snow conditions.
On this half-day lesson, you'll experience the magic silence of beautiful scenery away from the crowds, and the joy of fresh snow: exhilarating, yet forgivingly soft!