Our Party Line-up is online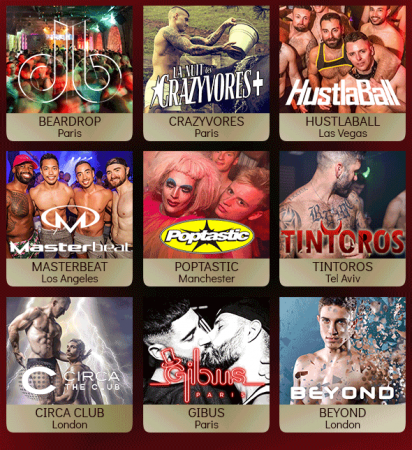 The party line-up is official! We're very proud to have gathered la crème de la crème of the best clubs and DJs from Europe and beyond!
They are bringing with them a round up of all music styles and atmospheres that will keep you bouncing about till the end of the night.
Pop & commercial with Crazyvores and DJ Manu Worx (Soundcloud) from Paris, and also with Poptastic with Viva LaDiva from Manchester.
House and Techno by Hustlaball from Las Vegas with DJs Mnemonic (Mixcloud), Euphoria (Ireland) with Dave Mladi (Soundcloud), Beardrop from Paris with DJs DJ Ricardo Osoloco (Soundcloud) & DJ Raph (France), Tintoros from Israel with DJ Ron Zisman (Soundcloud), and also DJ Matt Bogard from London (Soundcloud),
Vocal House by Circa The Club with Nieko Strobel (Soudcloud), and Masterbeat from Los Angeles with DJ Leomeo (Paris, Soundcloud), Brett Henrichsen (Soundcloud), and also Tina Ledger from London (Soundcloud), Rita Warhol from France (Soundcloud), Sharon O Love (Soundcloud), and Club Beyond from London with DJ Karl Kay (Soundcloud), Eversend (Souncloud) and Armaldo Novais (Souncloud)
Find out more on our Party Line-up page.