Announcing London Launch Party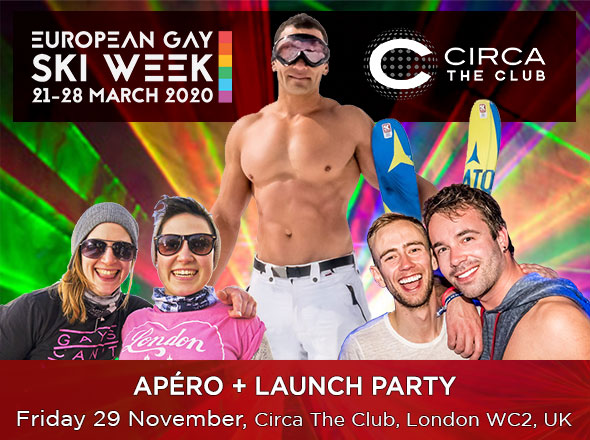 We are very excited to announce our London Launch Party. It will take place on Friday 29 November, yes, the very black Friday, at the legendary Circa The Club in Victoria Embankment.
A Launch Party is always a unique opportunity to get into the spirit of European Gay Ski Week, gather between regular guests and new or future guests, meet up all together, chat, and have fun!
And the team of ski hosts will be here too. So you can come with your load of questions, and they will all be met with just as many answers.
This is also the perfect moment to share experience and make plans: organise to share the trip or just a taxi to the airport, make groups to ski together, or even share accommodation.
To join, and get your free drink, all you need to do is sign up. Follow this link to sign up!